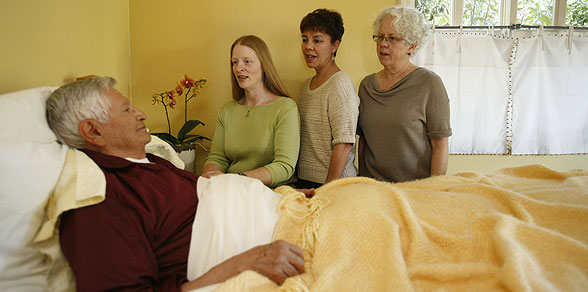 Aug
30
Here is a group whose service really impressed us. We mentioned them on our Facebook page and now it seems that a local group is forming to offer this service right here in Auckland.
The all-women Threshold Choirs honor the ancient tradition of singing at the bedsides of people who are struggling: some with living, some with dying. The voice, as the original human instrument, is a true and gracious vehicle for compassion and comfort.
The group offers its service at no charge, and relies on donations.